Student Opportunities
A number of classes at the Yale School of the Environment allow students to get involved with the Quiet Corner Initiative. By taking several of them, students can build a unique and coherent curriculum that will take them through a variety of steps in land conservation, from outreach to strategic ecological planning.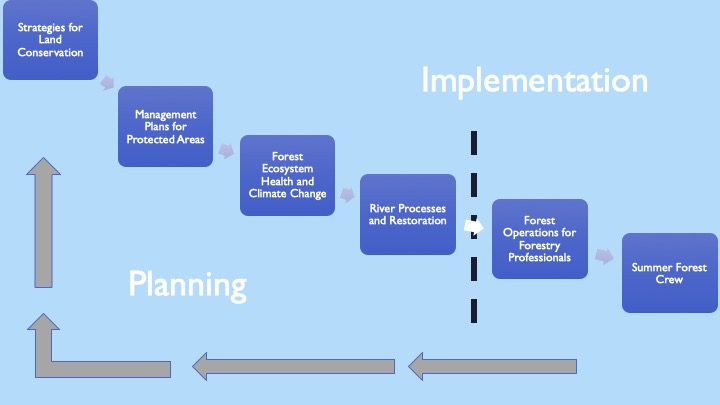 The  Management Plans for Protected Areas class has teams of students working as forestry and conservation consultants for landowners in the Woodland Partnership. Starting from their client's objectives, they decipher the past land use of a property and collect social and biological data to build a professional management plan. As of 2020, students in this course have written 50 forest management plans covering over 4,000 acres in the Quiet Corner.
For landowners who wish to implement their management plans, students in Forest Operations and on our summer Forest Crew write and mark silvicultural prescriptions. Seven harvests have been carried out in partnership with local consulting foresters. 
Independent studies and projects allow students to pursue personal academic interests that tie into the Quiet Corner Initiative. Recent projects have included a study of small-scale energy in rural areas and impacts of timber on bird diversity. We encourage students to reach out to Quiet Corner folks if you have a project in mind.
And lastly, the Strategies for Land Conservation seminar synthesizes QCI's work by writing a Landscape and Neighborhood Plans that incorporate all Management Plans into regional documents. It also provides an experience in clinical work and outreach that allows students to build new partnerships with local landowners, so that the cycle can continue.